Working at Height and Safety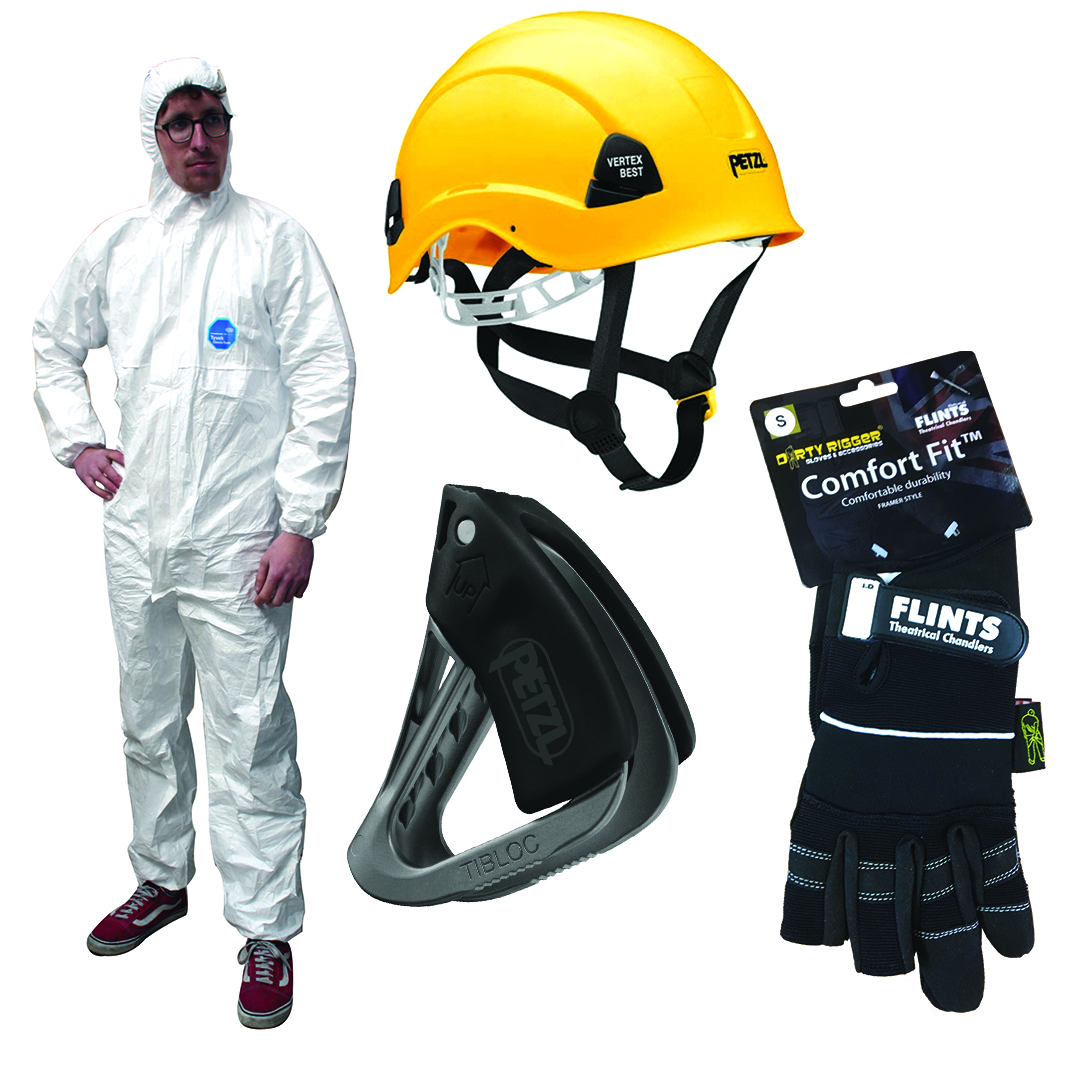 It's better to be safe than sorry, and in theatre, it's often a legal requirement. At Flints we like to cover all bases, and can provide equipment for those working in all areas, from under the stage, to in the wings, and up in the grids.

We have everything to protect workers on the ground including steel-toe-capped boots, hard-hats and fire extinguishers. For riggers and technicians working at height we can supply full Petzl harnesses to protect against fall arrest or give work positioning access. We don't forget their tools either, and can provide unique tethering systems to keep everyone safe, and tools to hand.
>> Click here to visit the online shop
Key Product Categories:
Helmets
"Unless there is no foreseeable risk of injury you must provide your employees with safety helmets and decide when, where, and how they should be worn. Safety helmets must be worn in designated 'hard hat' areas. Only turban-wearing Sikhs are exempt from these requirements." - An extract from the HSE information sheet.
Ear Protection
Subjecting your ears to loud noise will eventually effect your hearing. A very loud noise could have an immediate effect but even general noise over a period will be detrimental. In the entertainments' industry staff in a rock concert could be subjected 100 dB, even Wagner's Ring Cycle will achieve over 90 dB. In these environments proper advice should be sought to effectively manage the issue by reducing the exposure with suitable ear protection.
Safety Footwear
Flints offers Dual Density Chukka Boots, a multipurpose boot that is popular with users in the construction and engineering industries. We can also supply the Dewalt Apprentice Boot, with premium quality wheat-coloured nubuck and full grain leather uppers and is lightweight and hardwearing.