Scenic Fabrics and Flooring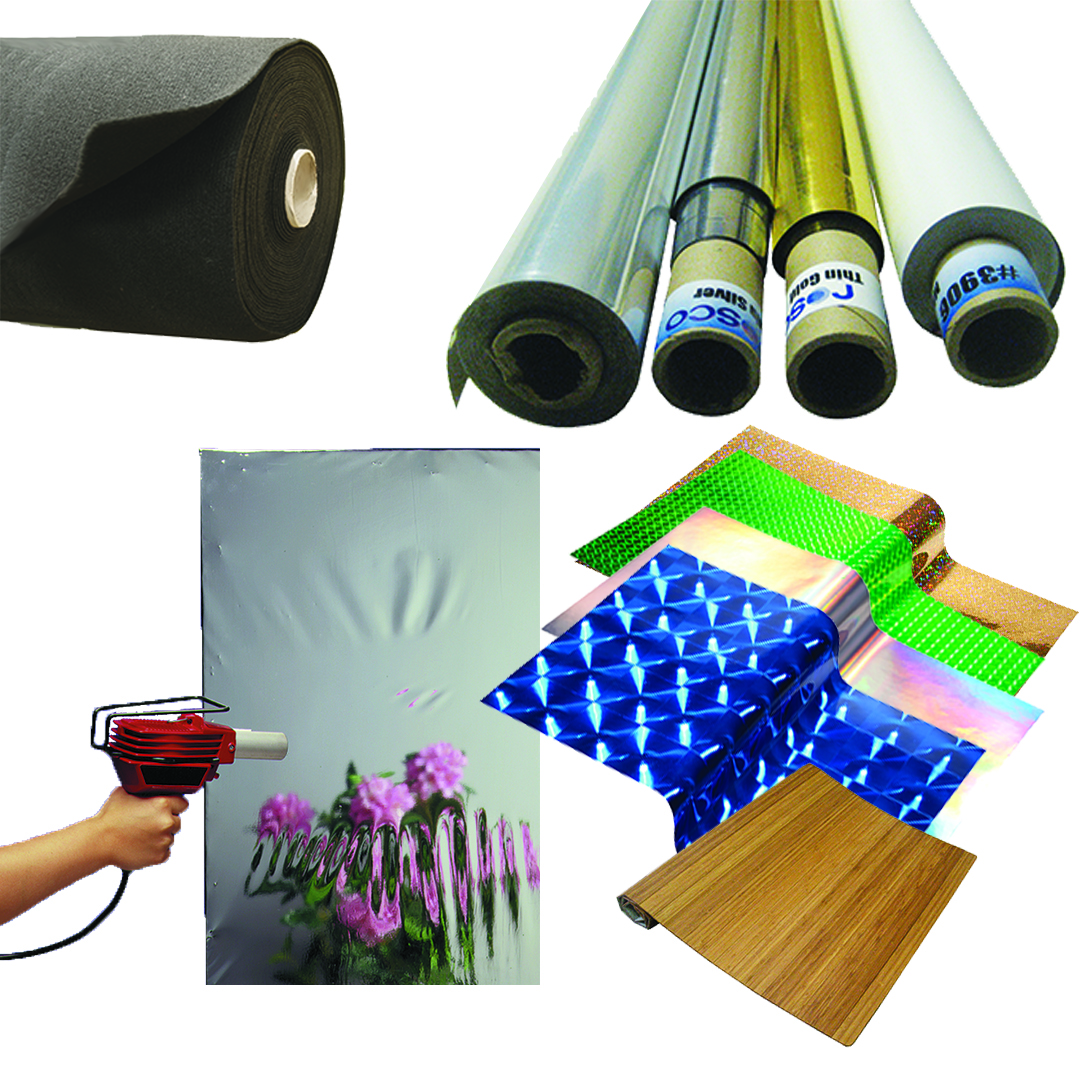 Flints' range of fabrics covers most of the most popular materials used backstage. We also stock all the other vital components and accessories for hanging, draping and fixing your stage fabrics.

Designers will love our self-adhesive vinyl collection, which includes many special effects such as brushed gold, stamped metal plating, and even glow-in-the-dark.

We are also able to supply an array of high-quality stage floors from brands such as Le Mark, Rosco and Stage Step.
>> Click here to visit the online shop
Key Product Categories:
Flooring
Flints stocks a wide range of flooring and ancillary products to cover virtually any stage requirement. Our thick fire retardant underfelt can be used to deaden the underside of rostra tops or it can be cut up and textured to provide relief to the stage surface. Our comprehensive range of Dance Floors are suited to either touring or permanent installation. We also stock special paints for painting Dance Floors and the remarkable "Re-Use-It" tape to simplify floor laying. For exhibitions the Self-adhesive Vinyl provides stunning results and is quick and easy to lay. Please phone if you need any advice.
Scenic Fabrics & Made-Up Cloths
Scenic fabrics can be supplied by the bolt or linear metre, or we offer top quality theatrical drapes made to your own dimensions. The prices show typical cloth sizes so that you can prepare your budget. When ordering special sizes our sales staff will ask you to email through a confirmation to avoid any mistakes.
Designer Products
Flints offers a range of designer films: a clean and cost effective way to add sparkle to your set, duplicate an industrial setting, or evoke a ghostly luminous glow. These films are vinyl and can be applied to flat and slightly curved surfaces. They are hot-embossed to produce deeper and more defined patterns. Intended for indoor use, with proper care and handling they offer an indefinite indoor life. Coated in a permanent pressure sensitive water-based clear acrylic adhesive they will adhere to a wide variety of substrates. They present a low-tack surface which allows for easy readjustment.