Stage Consumables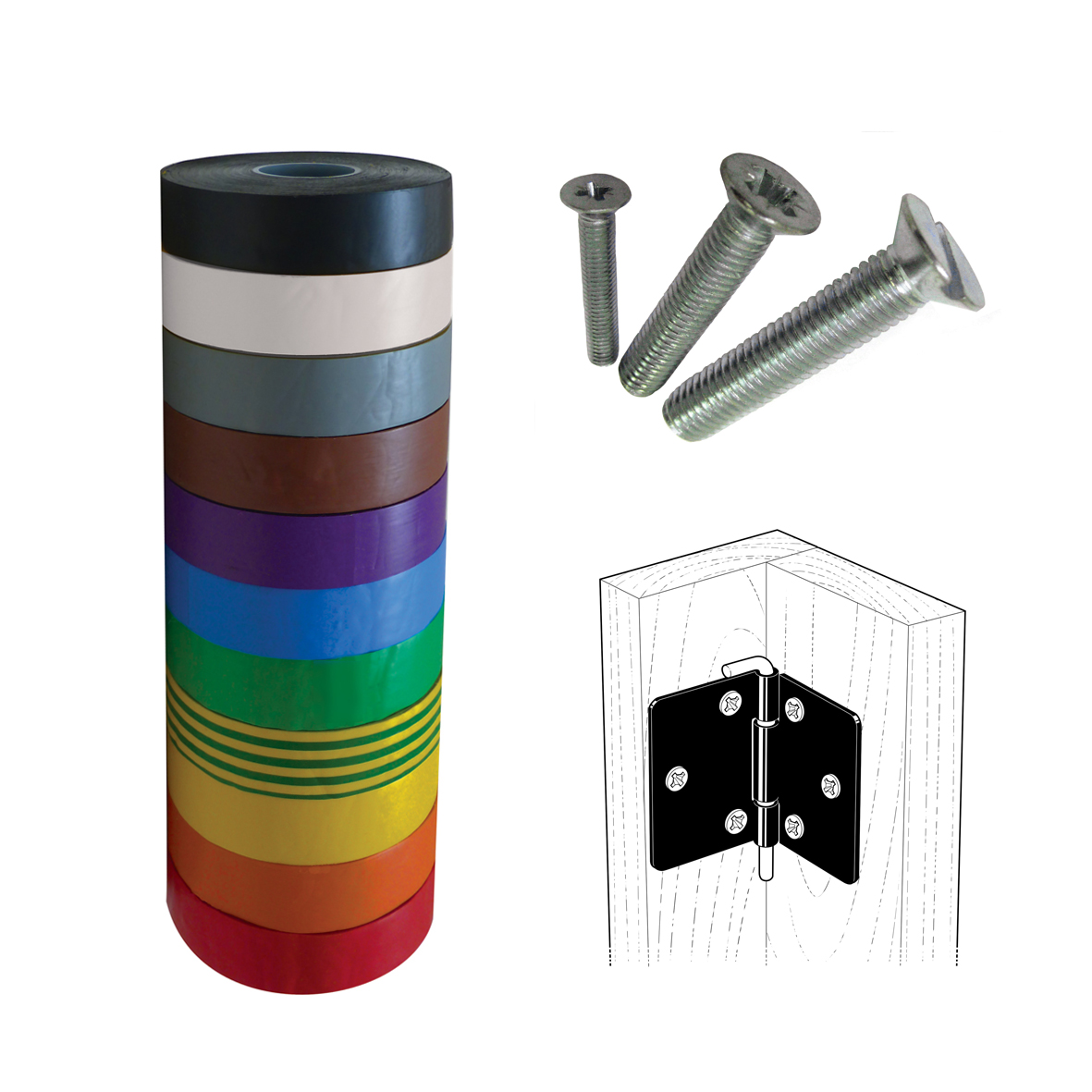 This section covers all the miscellaneous smaller items that hold the production together. Whether you're a stage manager, set builder, or scenic artist, our endless ranges of tapes, screws, hinges, bolts, staples, ironmongery, and locks will be familiar. You can rest easy that any items purchased from Flints will stand up to the quality claimed as we put all our listed products through a vigorous testing process. The show must go on!
>> Click here to visit the online shop
Key Product Categories:
Tapes
All of our adhesive tapes are chosen on the basis of quality and reliability. We refuse to accept inferior cheaper options. Flints stocks a consistently high quality gaffer tape. By far our biggest selling gaffer tape is the popular 50 mm wide version which we stock in black, white and silver.
Our standard masking tape will happily stick to canvas. We have listed the adhesion strengths so you can choose tapes for delicate surfaces and we also stock some high precision tapes for those perfect crisp graphic stripes.
Screws
Flints stocks screws made by Altenloch, Brinck and Co, the German manufacturer of Spax screws, who we believe make the most advanced screws in the world.
Hinges
Hinges are an integral part of any set and we stock a huge range of hinges to suit a multitude of applications. Our range of pin hinges includes our own Exhibition and Opera pin hinges that have been designed for the live event sector. As well as pin hinges, Flints stock hinges of many types. Traditionally hinges are sold in pairs, that is two complete hinges, as that is the minimum number of hinges needed to hang a door. As Flints are a traditional kind of company, we will sell hinges that way. Do bear this in mind when ordering.