Scenic Ironmongery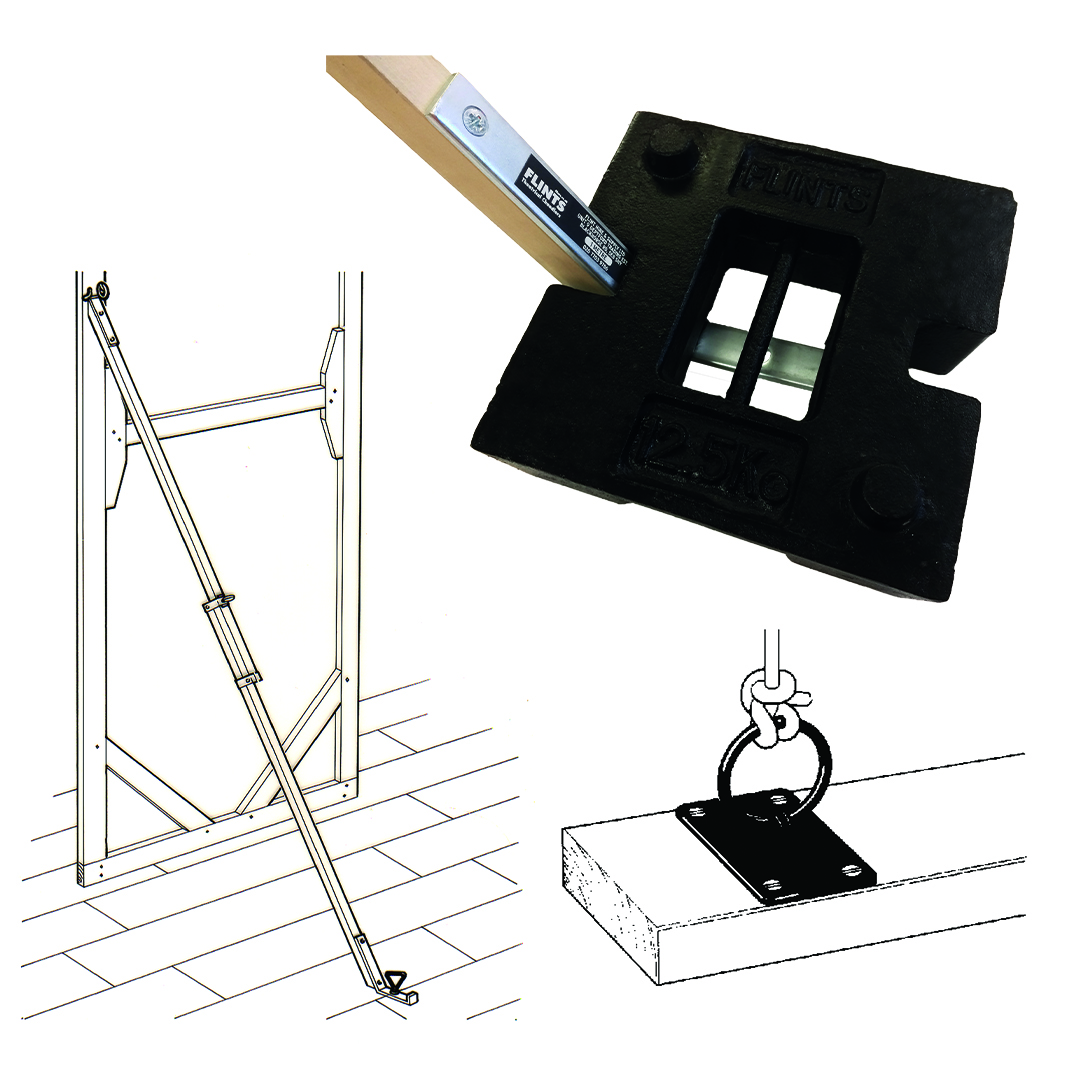 Scenery fittings are one of our specialities, and many of our designs are now the industry standard in the UK. We have developed a wide range of unique equipment to help you make moving, hanging and lifting scenery as easy as possible. We also have a range of our popular stage weights, braces and cleats. Everything set builders need to keep scenery firmly in one place, and moving when required.
>> Click here to visit the online shop
Key Product Categories:
Stage Weights
Flints famous 12.5 kg* Stage Weights are made of cast iron with a malleable iron carrying handle. They stack easily on their location lugs and have slots which let them sit safely on Stage Braces and French Braces.
Cleats and Clutches
Cleats should be fitted at a slight angle to the direction of the pull of the rope. The rope should make one full turn around the main body of the cleat before crossing over the arms three or four times. The final locking hitch should only be done when there is no load on the rope or it will become jammed.
Electro Kabuki and Solenoids
The applications for solenoid holding magnets are numerous — it could secure the lid to a drop box, release a light cloth, or make a picture fall from a wall.