Propmaking Materials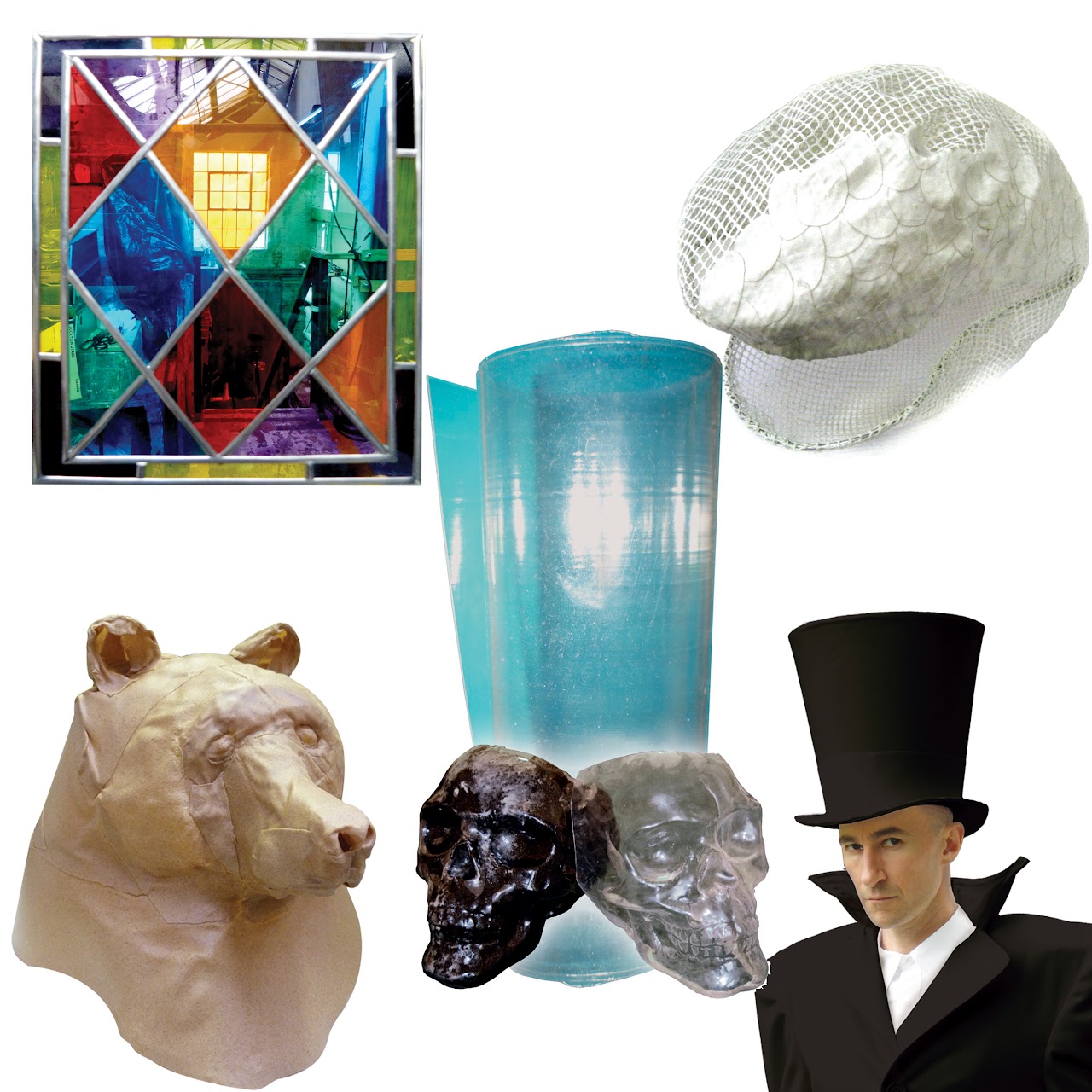 What materials do you need to make props? How long is a piece of paper rope? We have many of the classic structural elements like chicken wire, expanding foam and glass fibre as well as innovative specialist products like Jesmonite® (a water-based glass-fibre system) and Worbla® (one of our many thermoplastics). In this category, you're sure to find something that will inspire you.

Included in this category is our exciting range of special effects ideal for creating the perfect on-stage atmosphere, including artificial snow, fake blood, smoke, and haze effects.

In addition to materials we also can supply many specialist tools, including our very popular polycutters.
>> Click here to visit the online shop
Key Product Categories:
Prop Materials
Imagination has no limits - so why should your materials? In this category you'll stringy things, lumpy things, blobby things,
and sheety things, allowing you to bring your ideas to life. From paper rope to plastic barbed wire, Wonderflex to plasticine, we're confident you'll find what you're looking for.
Jesmonite
Flints stocks a wide range of glass fibre products for use in the theatre and display industries. Jesmonite are the leading manufacturers of water-based glass fibre systems with many years of experience in the field.
Jesmonite is a water-based system with no harmful solvents. You can wash your brushes in water. It can even be applied directly to polystyrene. If using moulds, the lack of solvents means your moulds will last virtually indefinitely. Jesmonite AC100, AC300 and AC730 have BS 476 Part 6 and Part 7 Class O fire certificates so they are ideal for use in theatres and for theming applications. AC100 and AC300 both hold B-s1-d0 EN 13501-1 Fire Classification, and AC730 has an A2-s1-d0 EN 13501-1 Fire Classification. Work can be carried out almost anywhere as there are no requirements for expensive fume extraction systems.
Jesmonite has very little odour so staff and public can continue with little disruption. The products are supplied as a liquid and powder which are mixed together using a high shear mixing blade in an electric drill at around 1,000 rpm for about 45 seconds. The resulting mix can be poured into a mould or it can be used to form a strong laminate.