Tools and Tool Accessories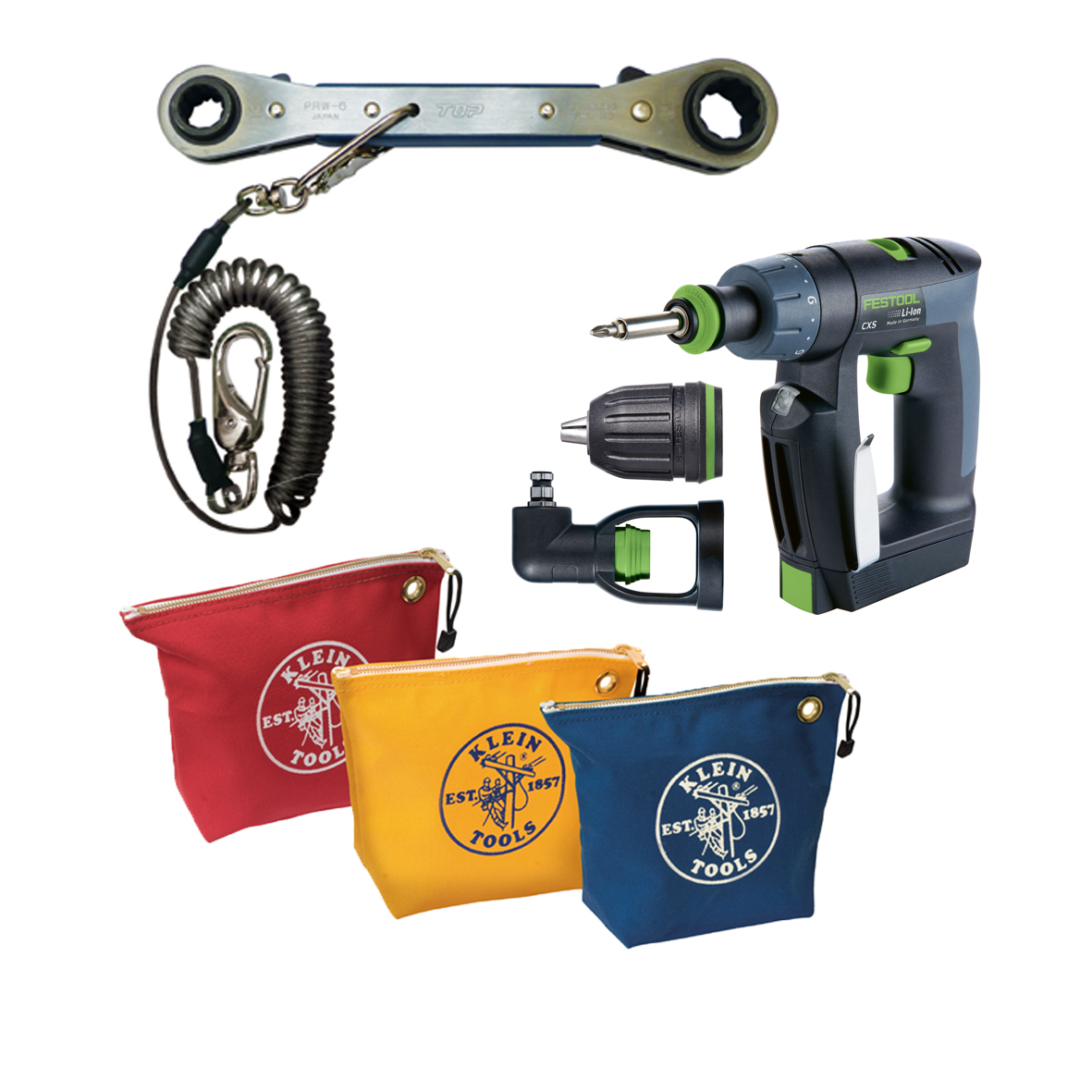 Tools for every job, and every budget. Everything you could need to help you from construction to fit up. In addition to our ranges of standard power and hand tools selected with the industry in mind, we also boast an incredible range of specialist tools, including supertools, podgers, wing bolt spanners, and StageJunk tools.

We also stock a wide selection of Multitools from brands including Leatherman, Gerber and Victorinox. Extremely popular amongst technical crews.
>> Click here to visit the online shop
Key Product Categories:
Podgers
When Flints introduced podgers to the UK market, they quickly became our best selling tool. For the uninitiated, podgers have a quality ratchet spanner at one end, the other end being the "podger", a spike that is ideal for aligning two holes. Once the holes are aligned, you thread through a bolt and use the spanner end to tighten up the nut. This makes them ideal for assembling modular stage systems for example. As well as our standard podgers, we have podgers that can reach into channels, podgers that fold, four way podgers, the list goes on...
Multi-tools
It used to be a simple choice between the Leatherman Supertool and the Gerber Bluntnose, then came the rest of them — Waves, Surges, Legends, Squirts, Kicks, Blasts and Crunches! We can't stock them all, so to save you time we have listed a selection of the best and most suitable multi-tools starting with the original compact Leatherman Tools with a 25-year guarantee.
Other Hand Tools
Flints' choice of hand tools is based on over thirty years' of experience in the trade. Whilst our main range consists of top quality tools for the full-time professional, we have chosen some budget tools more suited to the occasional user. Some of the tools are specially imported and are unlikely to be found
anywhere else. We have also put together a selection of keenly-priced tool kits.