Rigging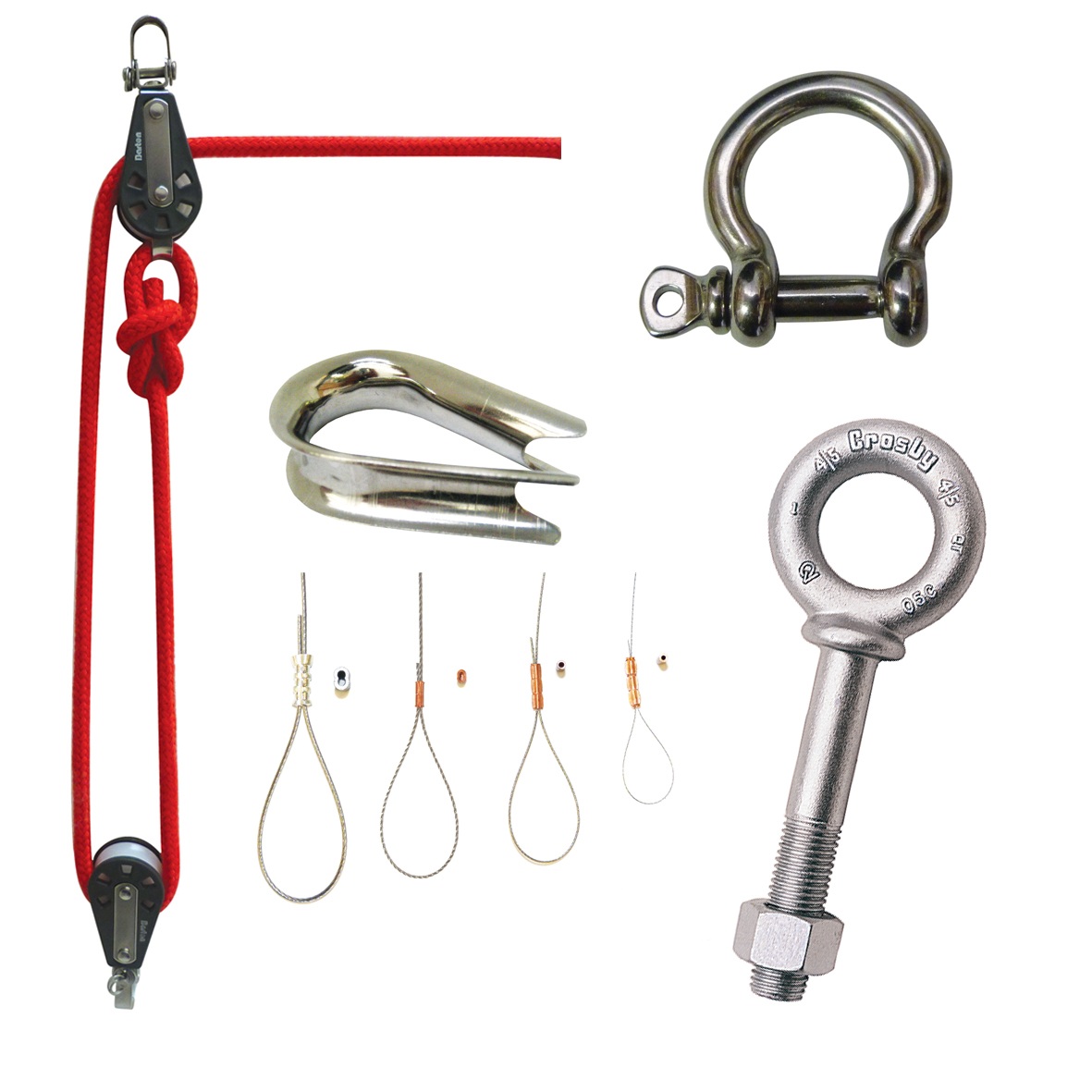 Our rigging section is extremely comprehensive. As well as the best ropes, wires, pulleys, and hanging equipment to suit your needs, Flints also have rigging experts with years of industry knowledge who can advise what's best to use in any situation. This includes our Technical Sales Director, Barry Hudson, who has experience rigging for the Royal Opera House, Covent Garden (ROH), and the Royal Opera House Muscat (ROHM). Alongside our range of high-quality ropes and wires, we can provide all the equipment needed with them such as terminations, shackles and winches.
>> Click here to visit the online shop
Key Product Categories:
Ropes
For most theatre operations rope is used in some form. The rope may be of natural fibre, man-made fibre or wire rope. . Although in the past ropes made from hemp were normally used, it is more common nowadays to use either "flax hemp" or manila. Use of manmade fibre ropes, such as polyester, is widespread in many applications where previously natural fibre ropes would have been used. Polyester is resistant to oil, chemicals, and changes in ambient temperature and humidity and is smoother to the touch than manila, which has led it to becoming a preferred counterweight line.
Winches and Lifting Gear
Hand winches are economical to purchase and very reliable. Some of the winches that we offer are quiet in operation but others will make a slight clicking noise. Many are self-sustaining so if the handle slips from your hand they will hold the load. When choosing a winch try to choose one with plenty of spare capacity. As a rule of thumb, the working load should be reduced by 10% for each extra layer of rope on the drum so if you are lifting weights near the winch load capacity try to keep the wire to a single layer.
Pulleys
It all seems quite simple. You choose your blocks and you choose your brackets and place the order. That is fine until you order a 1-way pulley, a 2-way pulley and a 3-way pulley and two parallel mounting brackets and one across-mounting bracket. It is important that any pulleys and accompanying equipment purchased for lifting purposes is selected by a person competent to do so, but Flints are able to advise too.