Electrical and Lighting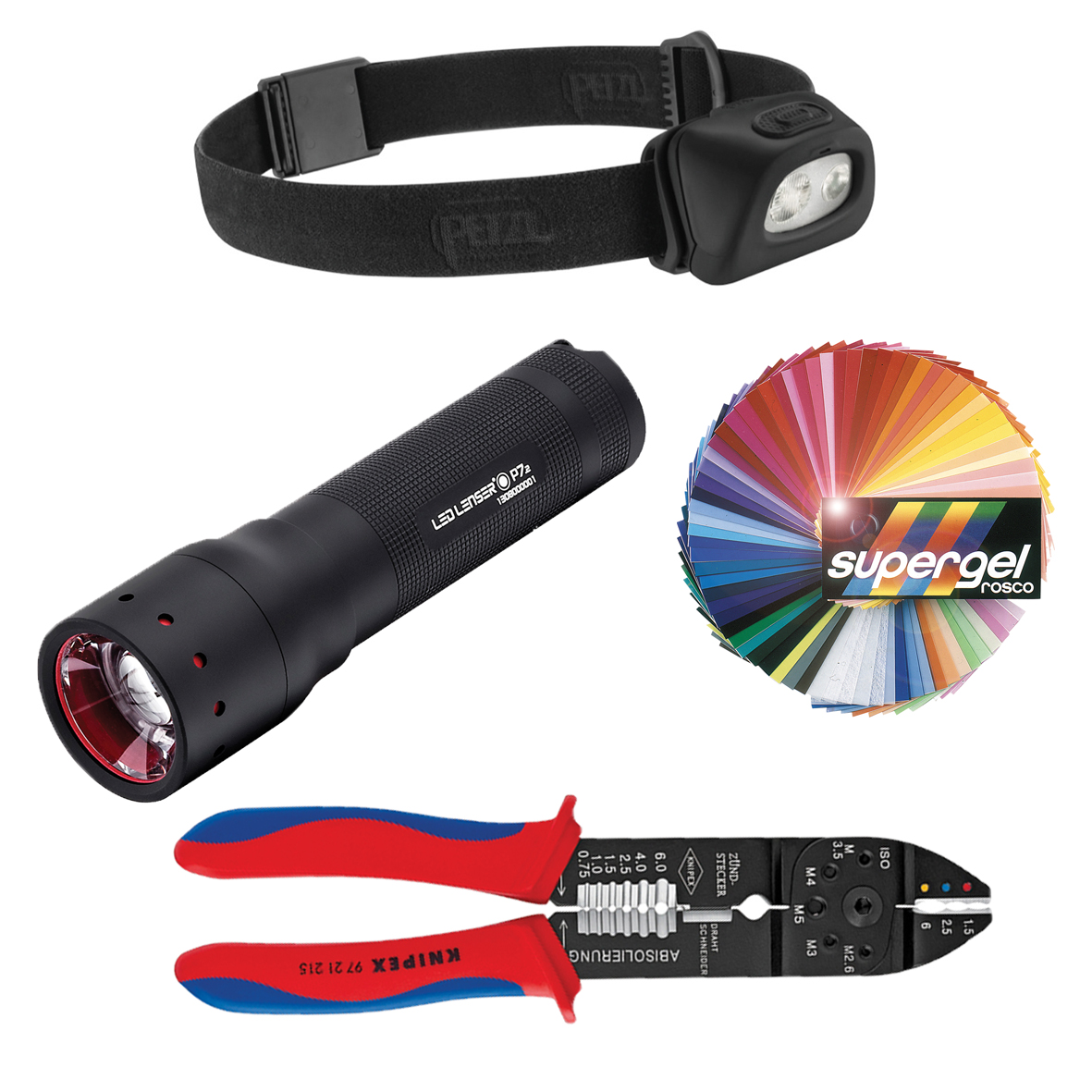 Flints do not, and never have, sold lighting equipment despite our MD working as a theatre electrician for many years. However we know that electricians require many specialist pieces of equipment and we've got everything you'll need to cover the basics, and then some!

We supply all the additional pieces required to get the lighting system set up and running, such as Manfrotto clamps, the incredible Doughty modular truss system, and Rosco gobos.

When you think of lighting for theatre it's easy to simply think of spotlights and floods, but there's so much more to it, including for the technical support teams. All crew backstage and on set require head and hand torches to help them see what they're doing.
>> Click here to visit the online shop
Key Product Categories:
Electrical
Our range of electrical equipment covers everything you need to cover the electrical requirements of your stage or set, including batteries, fuses, extension leads and testers.
Electrician's Hand Tools
Flint's range of electrician's hand tools includes quality Klein wire strippers and the revolutionary King Dick screwdriver that fits 6 screwheads.
Lighting
The lighting items listed in our online shop are those accessory items often used by props and stage as well as lighting departments. These include light gels, spotlights and lightbulb paint.
Torches
Head torches are essential kit for working backstage especially during lighting rehearsals, freeing up both hands and allowing you to concentrate on the job or hang on to the ladder. The light source is close to your eyes ensuring the beam is thrown just where it is needed. Also handy for cycling home and outdoor pursuits. All our head torches are individually tested and have a three year guarantee.
Hand torches have greatly improved in the last decade. With reliable LED technology it is possible to incorporate powerful beams into much smaller torches. However, LED technology isn't simple. We have tested torches that completely failed after relatively short periods, some LEDs cause radio interference, others start flickering. Our range will provide you with long-lasting and impressive service.