Tracks, Tubes and Castors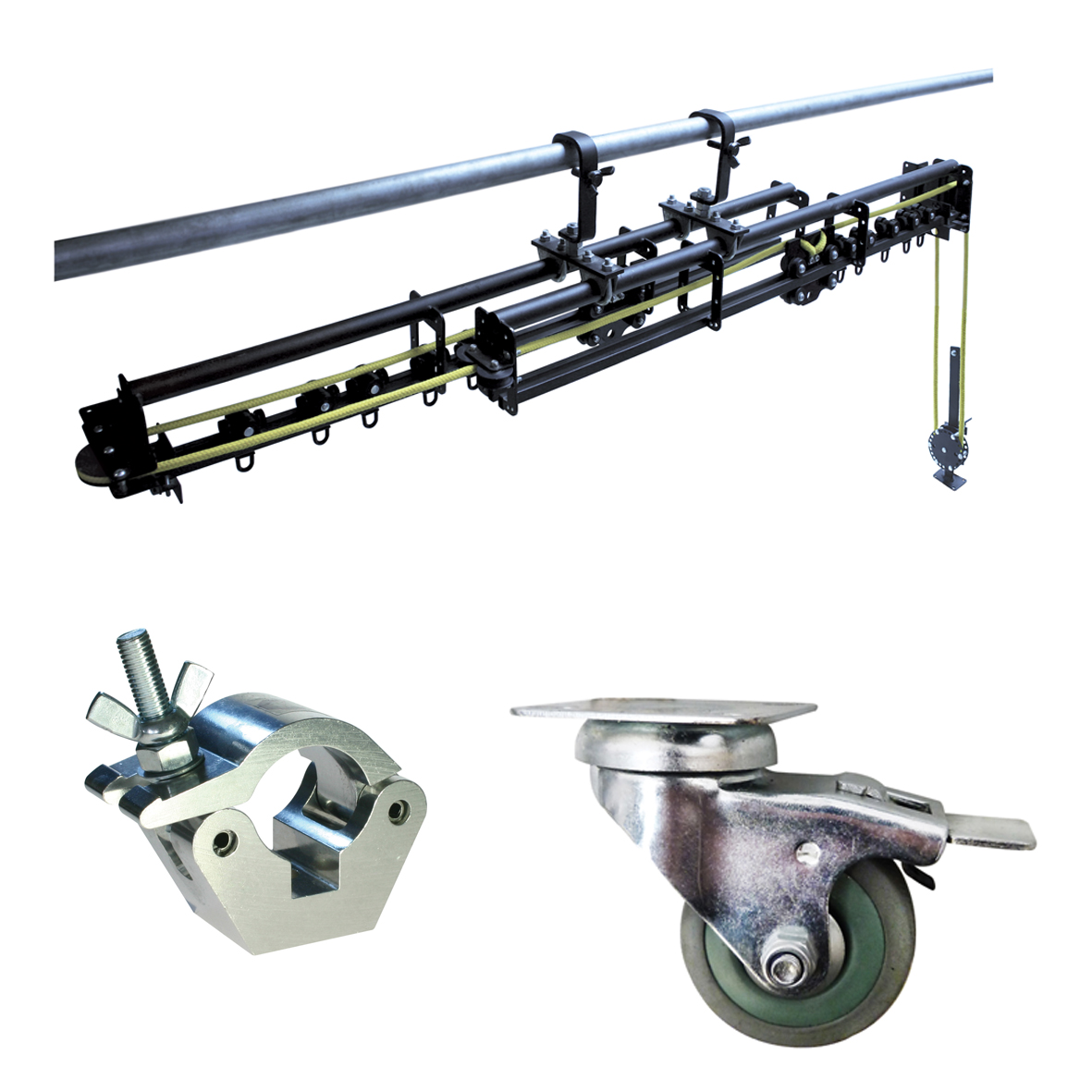 We can provide many of the best tab track set ups used in the theatre industry and advise on what would best suit your needs, and because we stock a range of brands, you can trust our advice to be honest about what will truly fit your requirements.

Our very wide selection of clamps and scaffolding tubes, even in theatre black, will allow you to create any number of constructions, whether it is for a tower, scenery, rigs, or use on stage.

We work very closely with some of the finest castor manufacturers in Europe, and are able to provide the perfect castor for any application and budget.
>> Click here to visit the online shop
Key Product Categories:
Tracks
Flints are stockists of Triple E, Doughty and Hall Stage track systems from simple lightweight tracks to heavy duty tracks suitable for arenas and touring. Harken track is a smooth running system, its' low profile being ideal for use in bespoke builds.
Castors, Turntables and Rollers
Our range of industrial light-duty castors all have pressed steel top plates with plain bearings. Wheels are polypropylene, or a quiet non-marking rubber tyre on plastic with a steel core. The Swivel Bolt-hole and Swivel Braked Bolt-hole castors have either a 10 mm or 12 mm bolt-hole. Our range of medium to heavy-duty industrial castors all have pressed steel top plates. The wheels are either nylon with plain bearings, or a tough polyurethane [PU] tyre on cast iron with ball bearings.
Brakes
When braked castors are not feasible we have a selection of separate brake units. For light trucks, a door stop with a rubber foot or even a rubber door wedge will often suffice. If positioning is crucial [and you can drill into the stage floor] then drop bolts work well. For heavier duty applications we have a range of purpose built truck brakes, for example the ever-popular range from Triple E or even a system to turn truss structures into theatre trucks.