Meet the teams
Our management team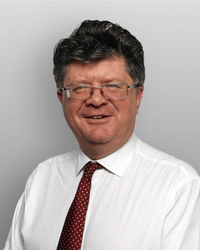 Ben Lyle
Managing Director
Having trained at Mountview Theatre School in Stage Management & Technical Theatre, Ben worked extensively as a technician in Oxford and London in both theatre and contemporary dance. After a spell in the leisure industry, he joined Flints over twenty years ago. When not at work he likes nothing as much as pulling on his walking boots and seeing what is out there.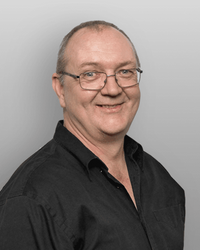 Barry Hudson
Technical Sales Director
Barry joined us in 2016 bringing with him extensive experience of technical theatre, having previously worked for prestigious companies around the world, including the Royal Opera House Muscat, Oman. Barry works closely with our clients in Film and Television and those based in the Middle-East. A passionate lover of ballet, Barry attends as often as possible.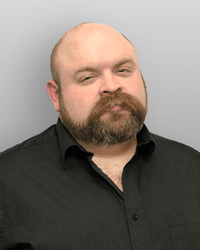 Dave Clarke
Customer Services Director
After training at Rose Bruford, Dave spent a few years freelancing around London and producing shows at the Edinburgh Fringe, before joining us as a sales assistant in 2004. Since then, he moved through customer service and into management, and now ensures all our operations run smoothly. He still dreams of returning to the Fringe one day.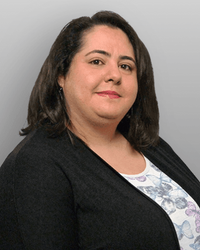 Talia Scholar
Customer Services Manager
Talia's background in stage and production management has stood her well to deal with all the weird and wonderful enquiries that come in. Having gained her sea legs as Head of Stage Staff on cruise ships, Talia then became a land lubber and joined Flints 10 years ago, and it's fair to say she's loved being a part of Flints ever since. The best parts of her role include working with all our fantastic customers, and seeing the products come to life on the stage and screen. Since her time on ships, her love for travel has never waivered and she hopes to continue as the world begins to open up.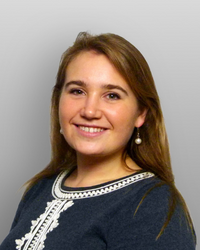 Hannah Thorpe-Heap
Marketing Manager
Hannah has worked for Flints for over 10 years, having started as a picker/packer she now runs our marketing team. Hannah took an unusual route to where she is, first getting a degree in Chemistry, and then working in Canada and South Korea as a Ski Instructor.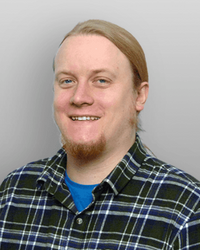 Jay Furnival
Warehouse Manager
Having started out as a picker/packer in the warehouse, Jay quickly became supervisor, and then in 2017, manager. When he's not at work you can find him on stage playing guitar with his band 7Suns.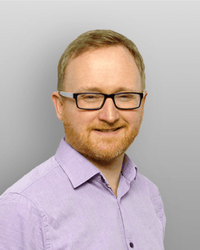 John Joyce
Purchasing Manager
John has been working in Purchasing at Flints for over 20 years and has seen a lot of supply chain changes in this time! He is a keen cyclist who also loves picking up the guitar but not necessarily at the same time.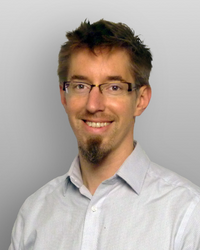 Andy Repka
Finance Director
Andy has been with Flints for nearly 20 years, he started by looking after credit control, analysing data and producing management figures. As Finance Director he now works closely with many areas of the business, but a spreadsheet is never far away.
Our customer service team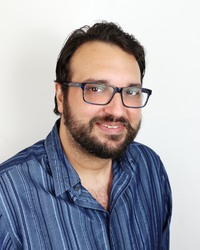 Rod Henderson
Customer Services Supervisor
Rod has worked as a technician and Stage Manager for many years, with a bias towards lighting and stage management, in various venues around London and the South East, including a brief stint in the West End. Having trained in acting locally with the University of Greenwich, in his spare time he acts, writes, and directs theatre and audio dramas, alongside his partner.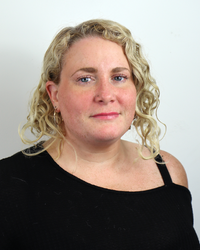 Michelle Greer
Hires Coordinator and Administrative Assistant
Michelle comes from a practical background and continues to make Props outside Flints, which gives her an deep understanding of the customer requirements. Outside of Flints, Michelle is also a keen baker - we can attest to this, as she's won "star baker" for the past couple of years at our Macmillan Coffee Morning - also organised by Michelle.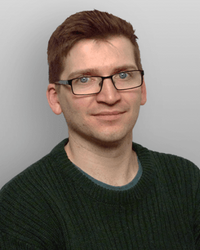 Drew MacBrant
Customer Services Advisor
Before joining Flints, Drew worked as a stage manager and backstage crew - focusing on flying! Inside the office Drew, along with Talia, form an award winning songwriting duo -outside he can be found doing jigsaws and taking too many pictures of his cats.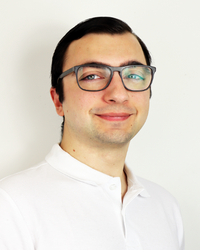 Will Haynes
Customer Services Advisor
Following his degree in Film and TV Production, Will spent two years working as part of stage production teams on cruise ships, where he managed to combine his work with his love of travel having completed two world voyages. Back on land, Will joined Flints in 2019, outside of work Will enjoys football and is a regular at Brentford Community Stadium.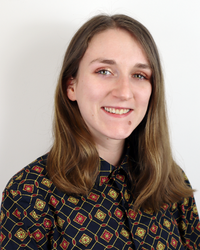 Alice Fordyce
Customer Services Advisor
Alice joined Flints recently after working as a kitchen and bathroom designer for two years. She originally trained as a ballet dancer, before moving on to work in the fashion industry as an assistant stylist and crew member for runway shows. Alice spends most of her evenings attending local gigs and jam sessions.
Our trade-counter team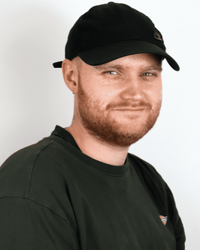 Jack Mainwaring
Trade Counter Supervisor
Jack is a friendly face on our trade counter. Coming from a fine art background, Jack has spent his time at Flints learning the tools of many trades and untangling the vast range of Flints products. He's great at giving us practical recommendations and advice, and helps to test out our products!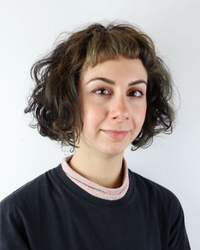 Liz Massimi
Liz came to the UK from Italy in 2000, one cold evening she sat down to watch 'The Grinch' and was immediately hooked on the scenery and props. This led her to study for a degree in Scenic Art at Rose Bruford. She has since bumped into Ron Howard, the Director of 'The Grinch' and was able to thank him for inspiring her journey!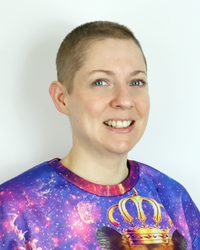 Rain Howard
Rain came to Flints with a background in fine art having graduated with a degree in Sculpture from Camberwell UAL and a Masters degree in Fine Art from Goldsmiths UOL. Alongside working at Flints Rain continues to work on their creative practise, and in their spare time enjoys weightlifting, and spending time with their cat.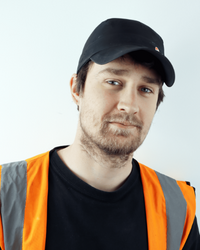 Kyle Ramsey
Kyle joined Flints in 2019 having studied BA 3D Design at UAL. Kyle has worked extensively in ceramics and in the midst of the 2020 pandemic he moved to Glasgow to study at Glasgow School of Art completing a MSc in Heritage Visualisation. Outside of his professional creative practice Kyle enjoys climbing and cycling.
Our rigging and projects team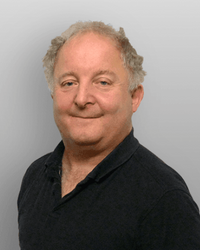 Gary Cross
Projects & Manufacturing Supervisor
With a HND in engineering and a C & G as a draughtsman, Gary moved out of that industry into the world of theatre. He went on to work as a prop and set builder for many West End, TV and film productions. Joining Flints is 2004, Gary has many hobbies including metalwork and carpentry, mostly for model railways!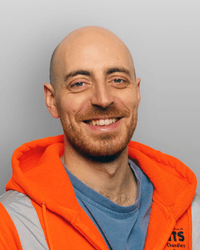 Ben Austin
Workshop Technician
Having graduated with a degree in Theatre design and practice in 2008, Ben worked, amongst other creative roles, as a freelance propmaker until he joined Flints in 2013. Initially part of our Goods Out team, Ben is now part of our Projects team.
Credit control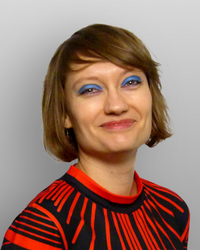 Karolina Lejman
Purchase Ledger
Karolina has a flair for drama but little in the way of any acting talent. At Flints she is responsible for making sure our lovely customers pay their bills on time. When not harassing our customers, she enjoys dance in all its forms, and theatre. She is often to be seen at Sadlers Wells or one of London's many art galleries.
Our team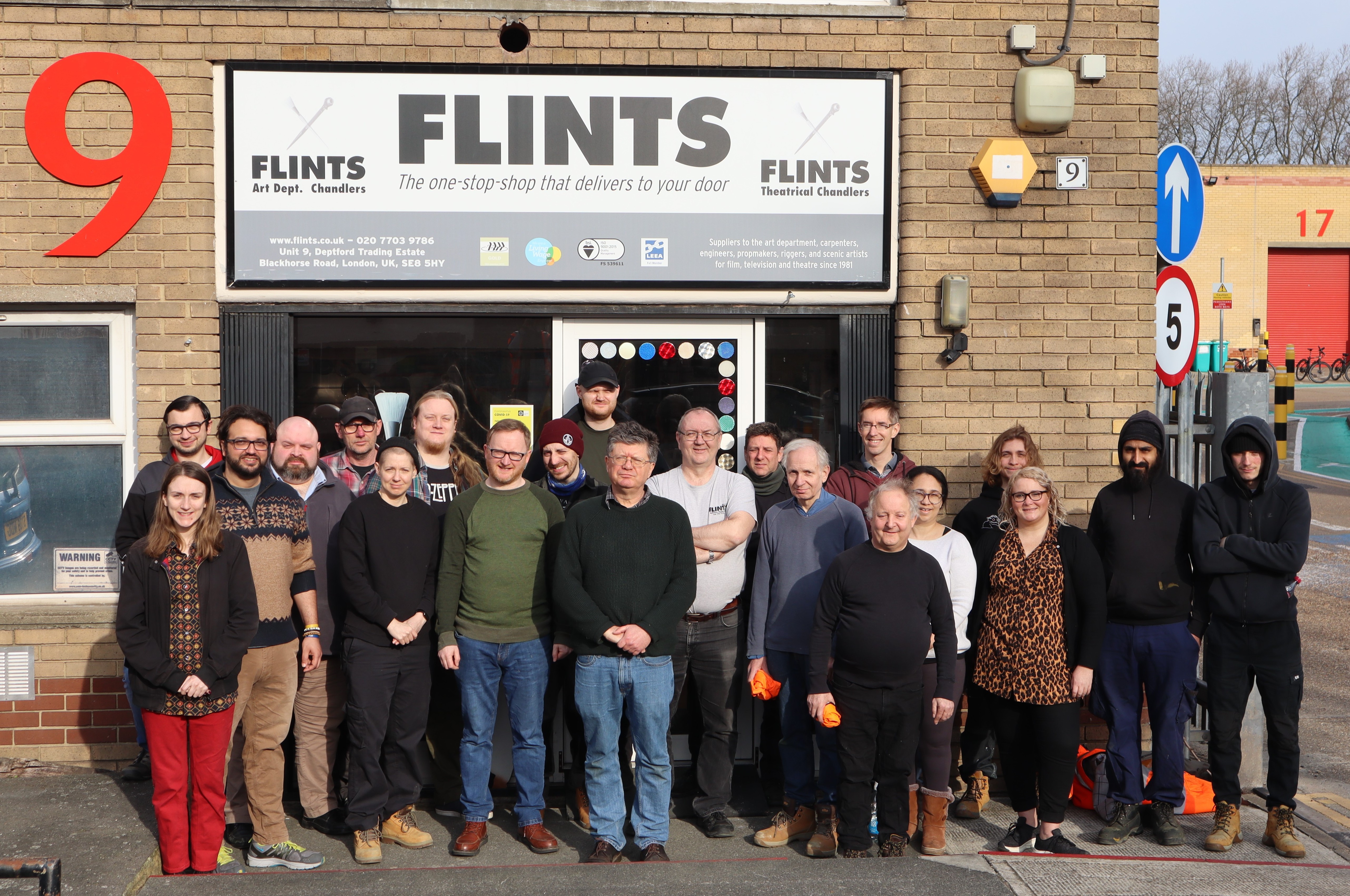 Here you can see all the cheery faces of our team
Pictured left to right:
Alice, Will, Rod, Dave C, Michael, Rain, Jay, John, Ben A, Jack, Ben L, Barry, Jason, Richard, Andy, Gary, Yvie, Sam, Michelle, Shawn and Aiden